Ste-Genevieve Conference - November 16-19, 2006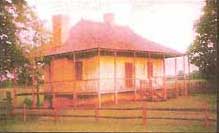 The Fifth Annual Ste-Genevieve Conference is about to take place in Ste-Genevieve Missouri. As in previous years, the conference will focus on French Settlements and Culture of North America and the Caribbean. It is sponsored by the French Heritage Society.
For a copy of the program and some information on Ste Genevieve, link
here
.